Tandoori almond tofu with Spring onion & fresh lime
Prep time 05 mins
Cook time 15 mins
Serves
2
Recipe by: thatveganrecipe.com
"Tandoori almond yoghurt tofu with spring onion, fresh lime & sesame seeds. A really simple dish with tons of flavour, high in protein and gluten free!"
Average amount per serving Cal 450 | Fat 20g | Protein 40g
100% Plant based recipe
| Vegetarian & Vegan
Ingredients

200g Firm tofu
150g Rice noodles
200g Almond yoghurt
1 white onion
20g Tandoori masala powder
20g Turmeric powder
20ml oil
1 Spring onion
100g Oat milk
30g Sesame seeds
1 Lime
1 Teaspoon sea salt
Handful of spinach
*Adjust amount of ingredients to suit the number of portions

Most local supermarkets will sell plant based alternatives to dairy and meat products or try your local health food specialist store.
Shop for products we used

Click on the product you want to find from the list below:

Oatly Original Oat Milk
*All products were 100% vegan at the time of writing this recipe. We are NOT responsilbe if the company changes their ingredient's or it's vegan status. Products are always subject to change.
Shop for: Oatly Original Oat Milk
Method

1. Chop the tofu into blocks and place in a frying pan on medium heat with a small amount of oil. Add the tandoori powder and leave for about 5 minutes.

2. Chop the onion and place in a saucepan with the rice noodles on low-medium heat, add turmeric, salt, chopped spinach and a small squeeze of fresh lime. Stir until noodles are yellow and keep on low-medium heat.

3. Pour milk & almond yoghurt into the tofu, stir until it forms a sauce. Lower the heat and leave for another 8 minutes occasionally stirring.

4. Heat the sesame seeds either in the oven or a frying pan.

5 Make sure the noodles are well heated then serve onto a plate, place the tofu on top and garnish with freshly chopped spring onion, sesame seeds and more fresh lime.

*Cooking times may vary depending on the products you use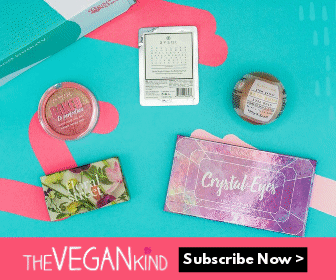 Recipe tip! Why not add some mayo and guacamole!