Spicy Asian style noodles
Prep time 05 mins
Cook time 25 mins
Serves
2
Recipe by: thatveganrecipe.com
"A simple spicy noodle dish with chinese five spice, gingner & soy sauce."
Average amount per serving Cal 350 | Fat 8g | Protein 8g
100% Plant based recipe
| Vegetarian & Vegan
Ingredients

200-300g Noodles
50-100g Chinese five spice
50ml Soy sauce
Flour (To thicken sauce)
Oil
Salt
1 Spring onion (Optional)
20g Ginger powder
*Adjust amount of ingredients to suit the number of portions

Most local supermarkets will sell plant based alternatives to dairy and meat products or try your local health food specialist store.
Shop for products we used

Click on the product you want to find from the list below:
Blue Dragon Wholewheat Noodle

Or try...
Rice Vermicelli Noodles (Gluten free)

*All products were 100% vegan at the time of writing this recipe. We are NOT responsilbe if the company changes their ingredient's or it's vegan status. Products are always subject to change.

Method

1. Place noodles in boiling water and cook until soft.

2. Drain about 70-80% of the water when noodles are cooked, add soy sauce, ginger powder, chinese five spice, salt & oil (about a table spoon of oil).

3. Simmer noodles for about 5 minutes on low to medium heat and add flour to thicken sauce. Start with a tablespoon, stir and let sit for a minute. Repeat this process until you get the desired thickness.

4. Equally if the sauce is too thick then either add water or dairy free milk.

5. Garnish with freshly chopped srping onion.

*Cooking times may vary depending on the products you use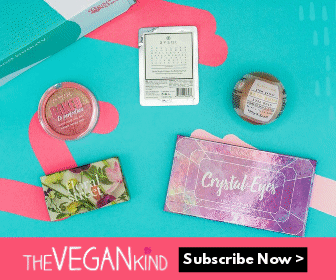 Recipe tip! Why not add some mayo and guacamole!