Gardein Chicken fajita & olive salad
Prep time 05 mins
Cook time 20 mins
Serves
2
Recipe by: thatveganrecipe.com
"Garlic fried chicken with mixed olives & potatoes covered in fajita sauce."
Average amount per serving Cal 380 | Fat 8g | Protein 20g
100% Plant based recipe
| Vegetarian & Vegan
Ingredients

2 Vegan chicken fillets (We used Gardein)
Baby white potatoes
Green & Black olives
35g Fajita seasoning
Broccoli
Garlic clove
Cherry tomatoes
Cucumber
Spinach
100ml Milk (Rice, oat or soya)
Oil

*Adjust amount of ingredients to suit the number of portions

Most local supermarkets will sell plant based alternatives to dairy and meat products or try your local health food specialist store.
Shop for products we used

Click on the product you want to find from the list below:


Gardein chick'n scallopini
Oatly fresh oat drink
*All products were 100% vegan at the time of writing this recipe. We are NOT responsilbe if the company changes their ingredient's or it's vegan status. Products are always subject to change.

Method

1. Boil potatoes & broccoli in separate pans until soft, then chop garlic glove and add to frying pan on medium heat with a small amount of oil, leave for 2-3 minutes.

2. Add the vegan gardein chicken fillets (or any vegan chicken) to the frying pan and cook on each side accordning to instructions.

3. When the fillets are cooked, add the fajita seasoning & milk to make the sauce, stiring occasionally on low heat. (Add more seasoning to thicken the sauce or add more milk & seasoning to make more sauce)

4. Chop all of your salad ingredients and place all together on a plate and enjoy!

*Cooking times may vary depending on the products you use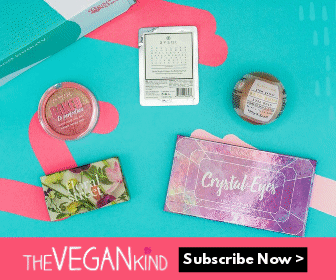 Recipe tip! Why not add some mayo and guacamole!